adsense links
other ads
media.net
Get Daily Updates In Email
These days, Bollywood actress Soha Ali Khan is enjoying since the time she has become a mom. She keeps a watch on her daughter Inaaya's well-being. She comes across as a stress-free mother to us. The reason she stays stress-free is because of her daughter Inaaya.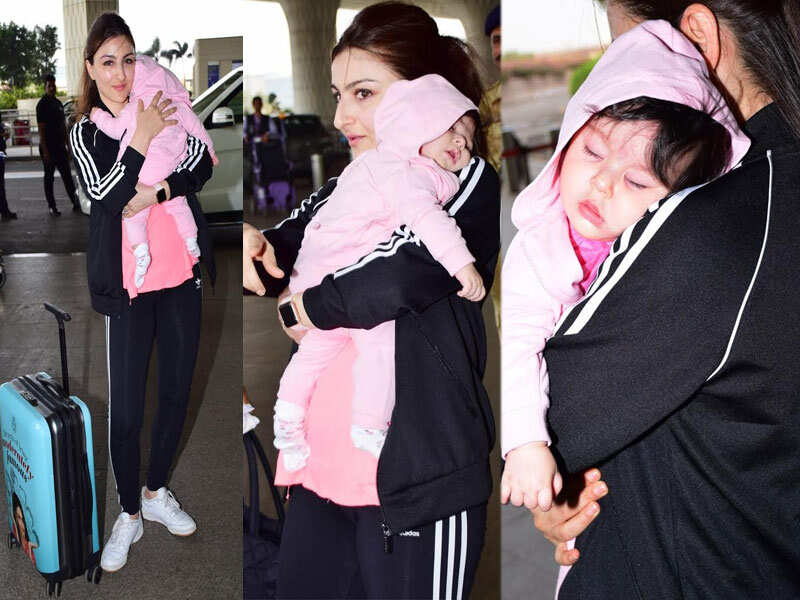 Soha Ali Khan says that "One thing that I have learnt from my daughter who is 5 months old, is that I have learnt to not take the stress. Usually, kids are very resilient and they grow up slowly. They grow up to become different individuals and they have their own personalities. And when you force them to do anything, they will revolt back. So in this case, you have to understand according to their age and personality. And you also have to keep your calm."
Soha along with Inaaya, Taimur, Kareena and Saif have multiple images which have gone viral on social media websites.
Looking at these images, one can clearly see that she is spending time with her entire family. A while ago, one picture had gone viral where Soha and Kareena with their respective kids had gone viral.
Recently, Soha had also gone in the 'Classmate Spell Bee' Competition. Soha has been with the classmate for six months. When asked, Soha said, "I enjoyed here very much. Every year I met many interesting kids. These kids had a good command over English. I have learnt a lot with these kids. This is also no less than a challenge for me."
It is said that Soha will soon be returning to the films. She is going to be seen in the movie 'Saheb, Biwi aur Gangster 3'. It is a third instalment of the movie 'Saheb Biwi aur Gangster'. The director of this movie is Tigmanshu Dhulia. This film will be released this year itself.
Published by Minal Gupta on 20 Mar 2018
adsense links
other ads
media.net